Cavallo Race 340mm Alcantara - Airbag Alcantara
for 340 in Raid
Raid 710312 Cavallo Race 340 mm Alcantara which can be supplied with either yellow, red, blue or white deviating stitching and indicator.
The Airbag is covered in Alcantara with stitching.
Price: 780 Euro.

Convert to US Dollar
High quality aftermarket steering wheels that come with a full size airbag. The given size is the outer diameter of the steering wheel.
A typical factory steering wheel is 380mm.
Raid steering wheels can be fitted in other cars too.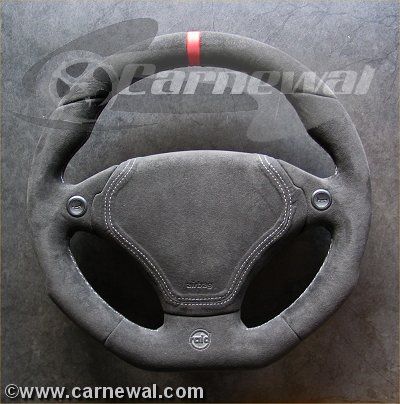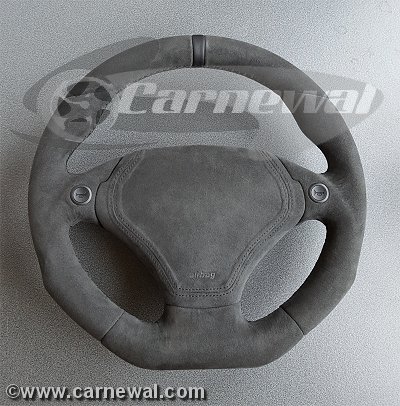 Carnewal Part Number: 710312_AB
Related To This Item