Cup Steering Wheel 997 GT3 Cup
for 911 & 964 & 991 & 997 & 981 & 987 & 993 & 996 & 986 in Interior & Upgrades
The steering wheel as found in the 997 Cup race cars.
Comes with 2 red buttons that can be used as horn buttons.

To install this steering wheel, you need to get the optional hub.

This Cup steering wheel has an outer diameter of 320mm.
Price: 410 Euro.

Convert to US Dollar
Only available in black suede.
Factory part.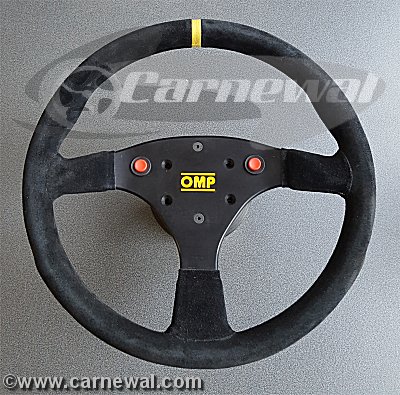 Carnewal Part Number: p97132