Hardwire Buttons for the Roof Console
for 955 & 957 in Electronics
For every 955 that doesn"t come with the 3 buttons in the roof console for the remotes of the garage doors.
The kit we offer includes all the parts to change the cover plate into the cover plate with the opening for the buttons, the 3 buttons and the switches and the hardware.
It is possible to connect hardwire your existing remote to one of these 3 buttons.
The backlight function in the buttons also works.
Price: 80 Euro.

Convert to US Dollar
This set provides 3 switch contacts (normally open) that can be used for several electronic purposes like garage doors, remote controled gates or alarms.
It does not come with any sort of programmable transmitter.
Some electrical skills are required to connect the switches to the contact inside your remote(s).
DIY instructions available.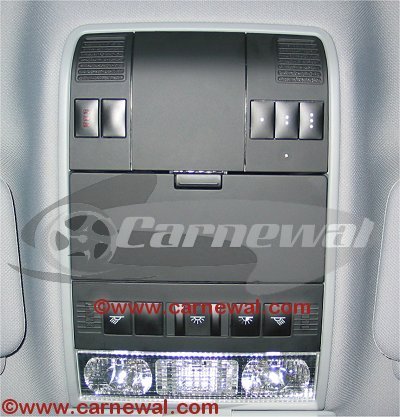 Carnewal Part Number: p55018