Installation Set for Switchable Exhaust - via Switch
for 996 & 986 & 997 & 987 & 957 & 991 & 981 in Exhaust
Includes all the parts needed to connect the vacuum-actuators of a switchable exhaust and this via a small switch that you can install in the rear center console or in the ashtray.
We have instructions available how to connect the vacuum parts.
Price: 150 Euro.

Convert to US Dollar
For any factory PSE or aftermarket exhaust with flaps/valves.

The switch and wiring are high quality aftermarket parts.
All the vacuum parts and the valve are factory parts.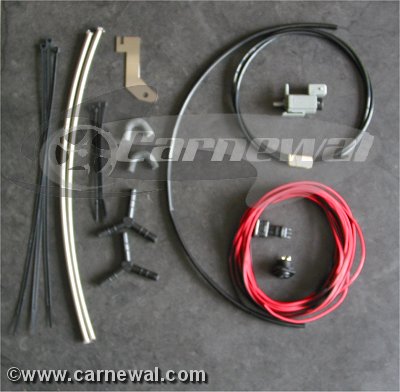 Carnewal Part Number: p092
Related To This Item