Secondary Cat Bypass Tubes
for 955Turbo & 957Turbo in Exhaust
This is a pair of stainless steel cat bypass tubes that replace the secondary cats.
This upgrade gives more power, a faster reaction time, more sound.
No CEL's and no problem for the emission checks.

For the 955 and 957 Turbo and TurboS.
Price: 695 Euro.

Convert to US Dollar
Made in Germany by M&M.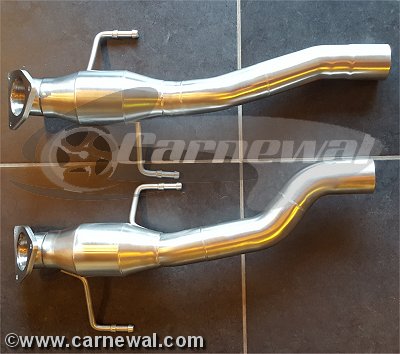 Carnewal Part Number: p55058