Bilstein B6 with H&R lowering springs
for 964 in Suspension
The Bilstein B6, also called HD shocks are an excellent alternative for the factory shocks. This is a package of 4 shocks and 4 springs.
This setup of Bilstein B6 and H&R springs lowers the car 30-50mm.
The rear shocks are available for the older or newer style.(specify on order).
Price: 1450 Euro (shipping included).

Convert to US Dollar
The front and rear B6 shocks are threaded.
The Front Protection Bar is 90 Euro extra when ordered with this suspension package.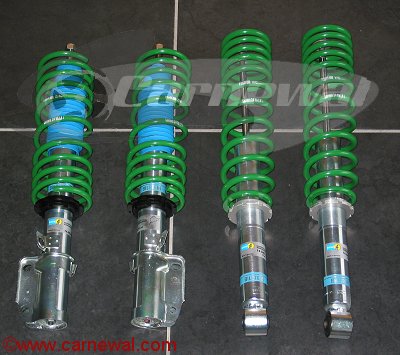 Carnewal Part Number: p64017