Sport Steering Wheel w/ Black Marker
for 993 & 996 & 986 & 964 & 997 & 991 & 987 in Interior & Upgrades
This steering wheel has a diameter of 350mm.
It has the script on the right side spoke, just like the old "Cup" steering wheels .
Comes with a horn button that has a colored crest.
The marker at the 12 o'clock position is available in black or red.
To install this steering wheel, you need a hub.
Price: 425 Euro.

Convert to US Dollar
Genuine part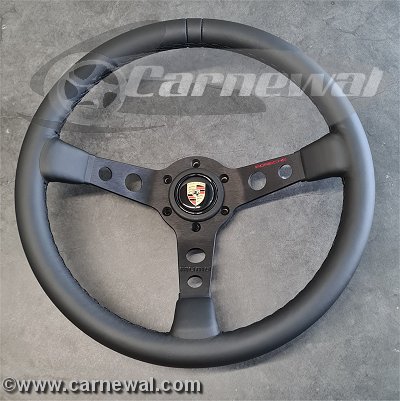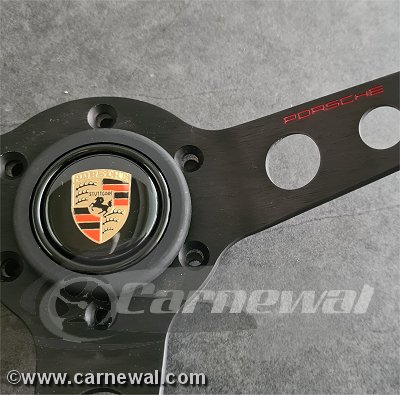 Carnewal Part Number: p93209