991-1 Carnewal GT Exhaust
for 991 in Exhaust
The Carnewal GT exhaust are original mufflers that are modified internally resulting in a louder and deeper sound with no reasonance.

For the 991-1 it are the 3 mufflers that are modified.

The GT exhaust is sold on a core exchange base where we supply a matching exhaust with slightly less km.

Price: 1095 Euro (shipping and VAT included).

Convert to US Dollar
Made from factory parts.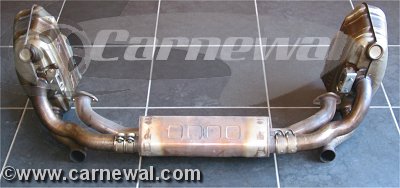 Carnewal Part Number: p91014