Clear Turn Signals
for 993 & 993Turbo in Lights
Replaces the amber turn signals of the 993.
Easy installation.
The clear turn signals come with an amber single filament light bulb.
These will not fit a US bumper with bumperettes.
The listed price is for a pair.
Single units are also available.
Also available in amber.


Price: 150 Euro/set.

Convert to US Dollar
Factory parts.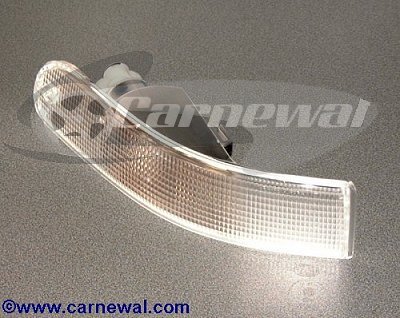 Carnewal Part Number: p93015