RSR Mufflers
for 993 in Exhaust
RSR mufflers are internally modified original mufflers.

The original mufflers are opened, the internals are modified and closed again by TIG = Stainless steel welding.
This modification is done in our shop. The result is a fantastic sound that is louder and deeper than stock but not disturbing and with no resonance.

The RSR's are sold on an upgrade system where we modifiy your exhausts.




Price: 525 Euro (shipping and VAT included).

Convert to US Dollar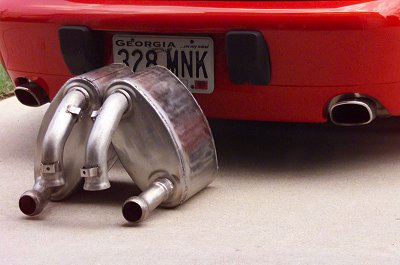 Carnewal Part Number: p93113
Related To This Item