Koni Sport Shocks with RoW M030 Springs
for 993 in Suspension
The Koni Sport shocks have an adjustable but rather sporty damping and are a perfect match for the RoW M030 springs.
For all '94 to '98 cars.
This setup lowers the car around 30mm from standard US ride height.
The damping is adjusted at the top of each shock.

This is a set of two front and two rear shocks and the Factory RoW M030 springs.
Price: 1095 Euro (shipping included).

Convert to US Dollar
Koni shocks are covered by a 2 year unlimited warranty.
The RoW M030 springs are factory parts.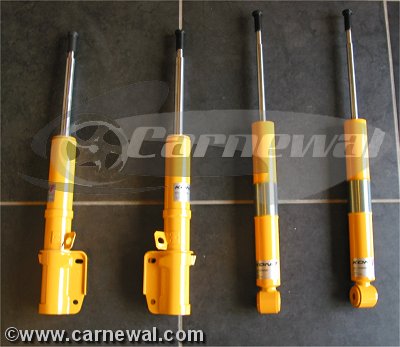 Carnewal Part Number: p93171