Kinematic Toe Tool
for 993 & 993Turbo in Suspension
This tool is used to measure the kinematic toe on the rear axle of every 993. Easy and fast to read out.
Comon signs of mis-adjusted kinematic toe includes strange handling behavoir, an unsetteled feeling as well as extreme high rates of rear tire wear.
Kinematic toe cannot be measured with the normal alignment equipment.
Price: 295 Euro.

Convert to US Dollar
Comes with instructions.
This tool is made from anodized aluminum.
High Quality aftermarket part.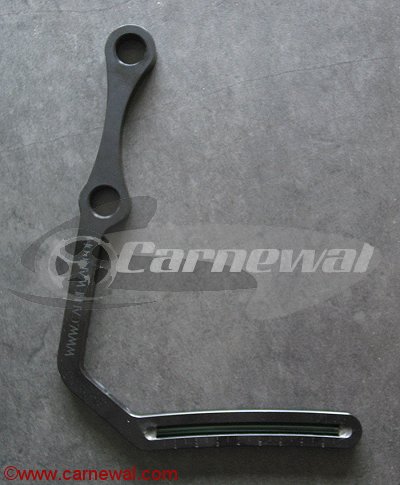 Carnewal Part Number: p93163