RS Washer Retrofit Kit
for 993 & 993Turbo in Upgrades
To save weight, the 993RS has a smaller water reservoir for the windscreen washers.
Instead of the big reservoir of 11 Liters mounted inside the left fender, this reservoir is only 1 Liter and is installed inside the trunk.
Since the RS version didn't have headlight washers, this reservoir only has one outlet for the windscreen washer pump.


Price: 215 Euro.

Convert to US Dollar
Comes with filler cap, bracket and hose.
Assmebled from factory parts.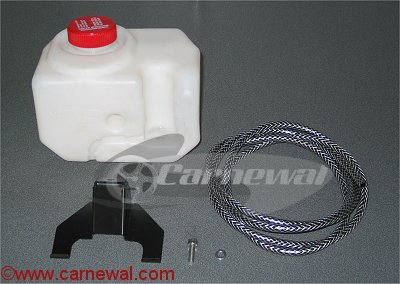 Carnewal Part Number: p93049
Related To This Item