Tail Lights USA Red
for 993Turbo & 993 in Lights
All red tail lights.
For every RoW or US 993

What's the difference between the p93097 USA tail lights and the p93125 RoW red tail lights :
RoW red tail lights have turn signals that blink amber.
The USA tail lights blink red and have a 5W side marker light, near the mounting screw.


Price: 790 Euro/set.

Convert to US Dollar
Comes with light bulbs and sockets :
5W/21W for the rear and stop lights
21W for the orange colored turn signals
5W for side marker lights.
Factory parts.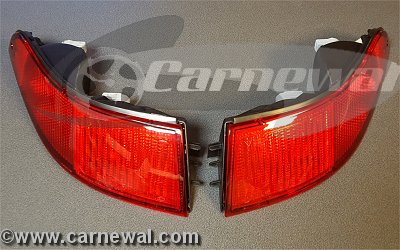 Carnewal Part Number: p93097
Related To This Item