GT2/GT3 Ceramic to Steel Brake Retrofit Package.
for 996 in Upgrades & Maintenance
This package comes with every part needed to change the ceramic brakes to the steel brakes of the first 996 GT2's.
The early 996GT2 cars came from the factory with 350mm steel brakes in the front and 330mm in the rear with yellow calipers.

This package comes with the front and rear steel disks, brake pads, warning contacts, rear calipers and other hardware that is needed for this conversion.
The front disks have a diameter of 350mm which is the same diameter as the ceramic brake disks.
The rear steel disks are 330mm.
The color of the rear calipers is yellow, just like the ceramics.
Price: 4595 Euro/set.

Convert to US Dollar
Assembled from factory parts.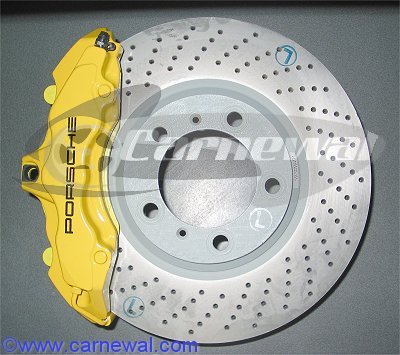 Carnewal Part Number: p96172