Exhaust Hardware Set
for 996 in Exhaust
Left and right pipe clamping sleeves for the incoming tubes and the 2 clamps to secure the exhaust tips to the 996 muffler.
2 long and 2 short bolts with 10 nuts (not shown)
For every normal aspirated 996.
A must for everyone that plans to replace the mufflers on an early or higher mileage N.A. 996.
Price: 120 Euro/set.

Convert to US Dollar
Assembled from Factory parts.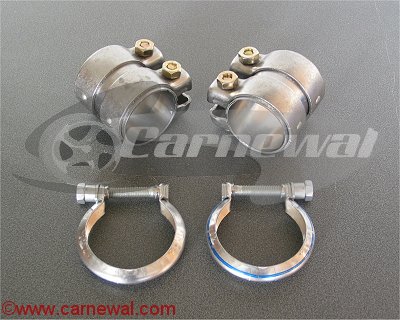 Carnewal Part Number: p96197
Related To This Item