Koni Special Active Shocks for 996 C2
for 996 in Suspension
The Koni "Special Active" shocks replace the discontinued FSD shocks.

Used as replacement for the standard or M030 shocks and to be used USA/RoW standard or M030 springs.
This is a set of two front and two rear shocks.
These shocks will only fit 996C2 cars.
Koni shocks are covered by a 2 year unlimited worldwide warranty.
Price: 795 Euro/set (shipping included).

Convert to US Dollar
Made by Koni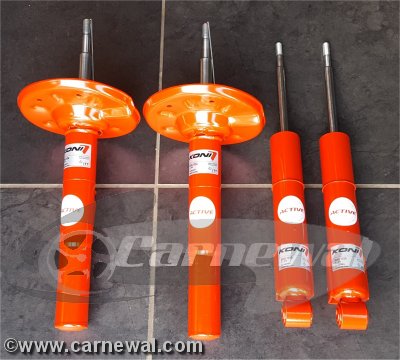 Carnewal Part Number: p96225
Related To This Item