GT2 Front Bumper Upgrade
for 996 & 996Turbo in Exterior
This package contains the parts to modify the front bumper into the 996 GT2.
---
Contains the bumper cover with chin spoiler, air intakes and air ducts for left, right and center, the center outlet channel with grill, covers below the headlights, support etc...
The package includes the necessary hardware for the third radiator.

Factory parts.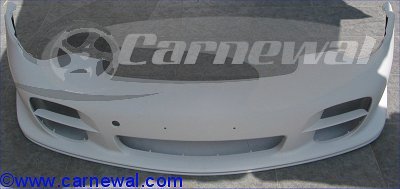 Carnewal Part Number: p96038