997-2 PSE Factory Sport Exhaust with PSE Remote
for 997 in Exhaust
This factory sport exhaust comes with new dual exhaust tips and all the hardware needed to install the exhausts and vacuum lines and valve. The switching of the PSE valves works by remote control.
Therefore you only have to attach the +12V and ground.
Instructions are available.
No dealer programmation required or the need for adding switches! The whole installation becomes an easy DIY.

The 2 channel remote has a "loud" and "silent" button so you can be 100% sure of the setting, even before you start the engine.
The PSE remote has a memory function : If you switch off the ignition, the last setting will be stored so next time you start the car, the PSE will still be in the same position.
Price: 2045 Euro.

Convert to US Dollar
Factory sport exhaust that will fit any 997-2.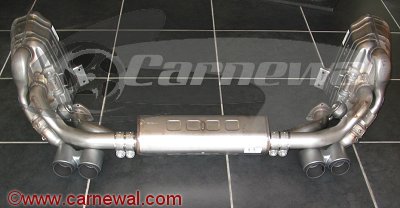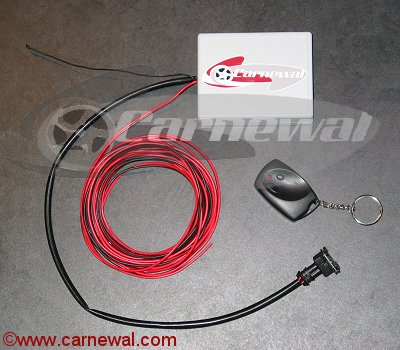 Carnewal Part Number: p97107