Alcantara cushions for 997GT2 seats
for 997 & 987 & 997GT3 & 997Turbo in Seats
This set of cushion covers changes the leather or fabric covers of the 997GT2 seat to Alcantara.
The Alcantara is the same color as used in the GT2 and GT3 but these covers can be ordered in any other Alcantara such as the red color from the GT2RS.
We can even supply them in any color of leather.

These covers are made just like the factory covers.
The original foam parts are to be swapped over to the new covers.

A set of covers includes the parts for 2 seats.
Price: 595 Euro/set (shipping included).

Convert to US Dollar
The seat cushions can be brought back to original whenever this is desired.
High Quality aftermarket parts.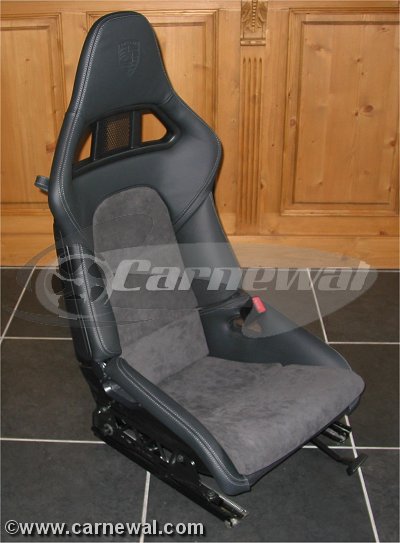 Carnewal Part Number: p97123