Rear Brake Ducts
for 997 & 997Turbo & 997GT3 & 997GT2 in Upgrades
Active brake ducts for the rear brakes.
The air flow while driving is guided directly onto the brake rotors resulting in a very effective cooling of the rear brakes.
Will fit any 986/996/997.
Comes with the brackets and attaches to the lower control arms.

Price: 320 Euro/set.

Convert to US Dollar
Factory parts.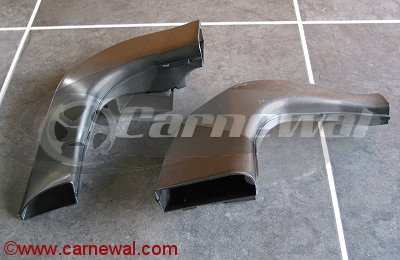 Carnewal Part Number: p97078