Schroth Clubsport 6 Point Harness for GT3 Seat
for 996 & 997GT3 in Seats & Interior & Upgrades
Can be used in combination with bucket seats and a safety roll bar or harness bar.
Available in red or black.
There is an extra cost for yellow, silver and blue.
With rotary release : The knob needs to be rotated to unlock the belts.
This is the same harness as found in the 996GT3 Clubsport version.
Price: 445 Euro.

Convert to US Dollar
The shoulder belts are 7.5cm wide (3").
Lap belts are 5cm wide (2")
Made by Schroth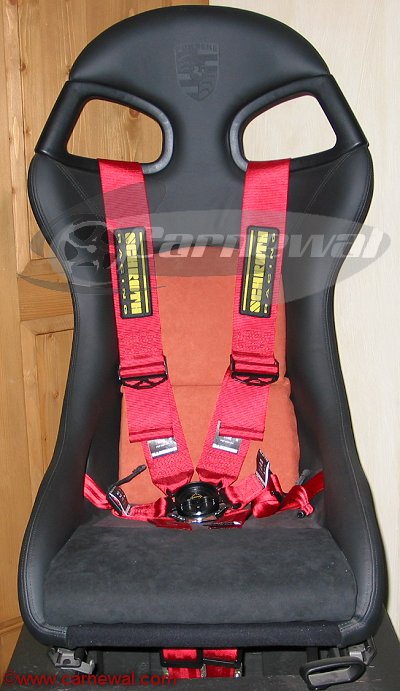 Carnewal Part Number: p96192