Child seat "Junior Plus"
for All in Seats & General
Can be installed on the front or rear seats with the standard 3 point seat belts. For kids from 3,5 to 12 years.
Can be ordered with the easy-fix system for the P97/P87 cars or with the 3rd belt for the P96/P86 with airbag deactivation.
Price: 245 Euro.

Convert to US Dollar
When used on the front seat, the front and side airbags must be disabled.
See P986/P96 airbag deactivation or P87/P97 airbag deactivation.
Will fit in the back of the P93 and P64.
Factory part.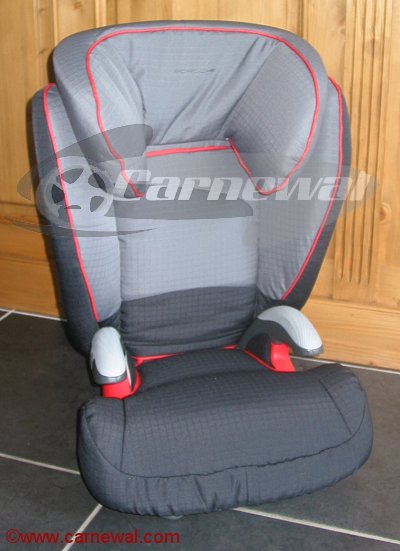 Carnewal Part Number: p016