LED Torch Rechargeable
for All in General
Ultra bright flashlight. Aluminum housing.
When the rear cap is removed, the torch can be recharged by plugging it into the cigarette lighter socket .
When plugged in, there is a little blue light.
The small model is 52mm (2") long.

The longer model is not longer available.
Price: 36 Euro.

Convert to US Dollar
Factory part.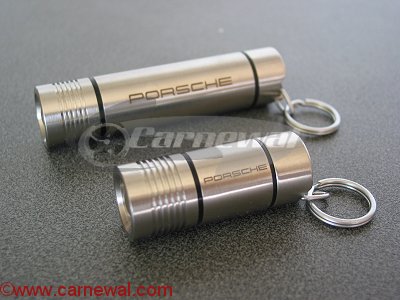 Carnewal Part Number: p039