Solar Powered Battery Maintainer
for All in Electronics & General
Ideal for leaving the car parked or in storage for a long time in a location where there is no power outlet.
For cars with a normal battery drain.
Place the panel on the dashboard , plug into the cigarette lighter and even with limited sun light, the battery will remain charged whithout being over-charged.
Price: 45 Euro.

Convert to US Dollar
High Quality Aftermarket part.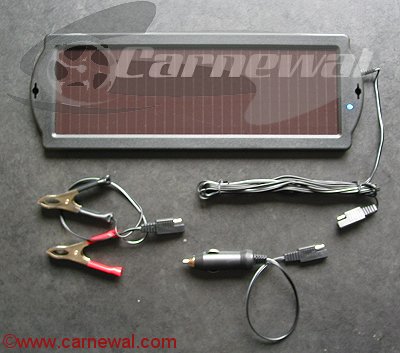 Carnewal Part Number: p050