Solar Powered Battery Maintainer Large
for All in Electronics
Ideal for leaving the car parked or in storage for a long time in a location where there is no power outlet.
For cars with higher battery drains.
The panel is water proof, so it can even be installed on the outside of the garage for max. performance.
Price: 85 Euro.

Convert to US Dollar
High Quality Aftermarket part.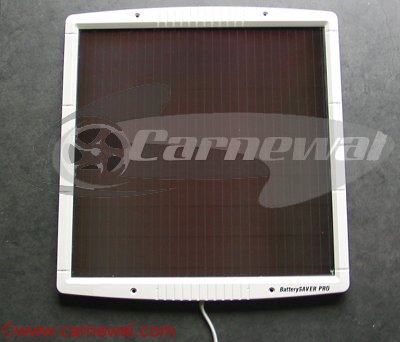 Carnewal Part Number: p051