Car Cover Outdoor "Silver"
for All in Carcovers & General
These are the highest quality car covers available.
Also available:
Outdoor car cover "Future"
Indoor car cover
Price: 185 Euro (shipping included).

Convert to US Dollar
TECHNICAL FEATURES:

Outside, all-season car cover, completely water-proof, and has been designed for those people who have to keep their cars outside. The cover is made from an exclusive fabric using a special pigment that distinguishes the particular coloring, making it heat-reflective (it repels solar radiation and lowers the temperature inside the car by approximately 20/30 degrees).
It comes with a practical bag for storage and transportation.

Only available in grey, as shown below.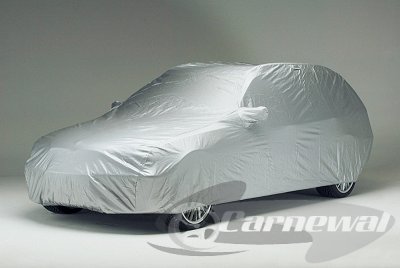 Carnewal Part Number: p079
Related To This Item