Battery Charger/Maintainer
for All in General
Provides more amps than the normal battery maintainer, enough to charge a battery and to deal with a high drain while the car is parked.
Switches automatically from charging process to pulse maintenance.
Plugs into the cigarette lighter.
Two settings :
0.8A for batteries up to 14Ah.
3.6A for batteries as from 14Ah.
220V and 110V versions available.

A battery adaptor is also available.
Price: 95 Euro.

Convert to US Dollar
Factory part.
Dust-proof, shower-proof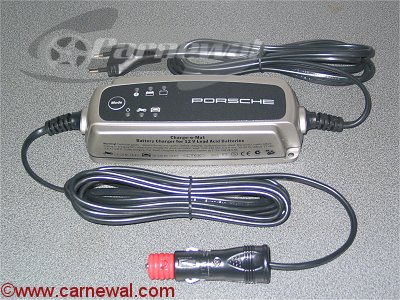 Carnewal Part Number: p55042