Spark Plug Tool
for All & P93 & P64 in Maintenance
Factory spark plug tool.
Just the right length needed to remove the spark plugs from a P64, P93 etc.
Accepts Torx 10.

If you are going to change the spark plugs in your P93 or P64, this is the tool you'll need.
Price: 25 Euro.

Convert to US Dollar
Factory part.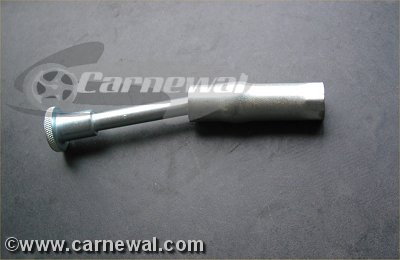 Carnewal Part Number: p93184