Alu Design Steering Wheel
for P93 & P96 & P96Turbo & P86 in Interior
This steering wheel will fit any P96/P86.
Available in every P96 leather color.
Has a diameter of 38 cm.
Can also be installed on any P93.
The airbag module is optional.
The steering wheel will accept the airbag module of every factory 3-spoke steering wheel.

Price: 2095 Euro.

Convert to US Dollar
Factory part.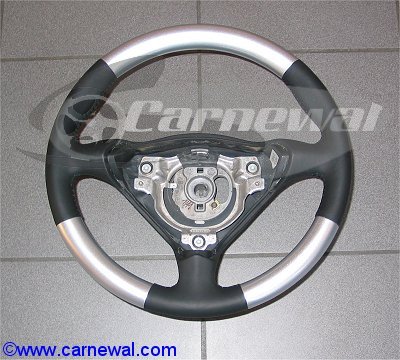 Carnewal Part Number: p96096-man