Leather 3 Spoke Steering Wheel with Leather Airbag - Tip
for P96 & P96Turbo & P86 & P93 in Interior
Factory 3-spoke steering wheel with leather airbag and colored crest for any P96/P86/P93 with automatic transmission.
Available in every P96 leather color and most P93 colors.
Comes with shift buttons left and right (not shown).
Has a diameter of 38 cm.
Price: 2645 Euro.

Convert to US Dollar
Factory part.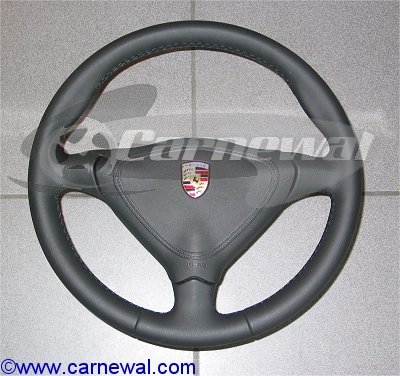 Carnewal Part Number: p96107-ABL-Tip