Turbo "S" Auxiliary Oil Cooler for P93 Cars
for P93 & P93Turbo in Maintenance & Upgrades & MotorKits
This kit contains an auxiliary oil cooler and all plumbing and mounting hardware as used on the P93 Turbo S and the 450HP version of the P93Turbo.
Will fit all P93's without any other modifications.
Price: 1150 Euro.

Convert to US Dollar
Decreases the oil temperature due to the larger radiator surface and increased oil capacity.
Factory parts.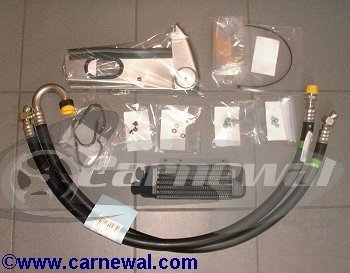 Carnewal Part Number: p93010
Related To This Item