Koni FSD Shocks with M033 Springs for P93 with manual gearbox.
for P93 in Suspension
This is a package with 4 shocks and 4 springs.
The Koni FSD shocks have an automatic damping.
The springs are the ones from the factory "M033 lowered suspension" .
The M033 springs are linear and offer a comfortable ride at all time.
The Koni FSD and M033 springs offer a nice comfortable ride.

For every P93 C2, C4, C2S, C4S with manual gearbox.
Lowers the car 30mm from US stock height.
Price: 1125 Euro (shipping included).

Convert to US Dollar
The front are threaded, the rear shocks are not adjustable in height.
Koni shocks are covered by a 2 year unlimited worldwide warranty.
The M033 springs are factory parts.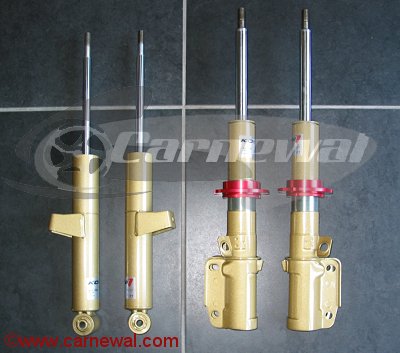 Carnewal Part Number: p93173-man