Row M030 Sport Suspension Package
for P96 in Suspension
This kit comes with all the parts needed for the retrofit to the RoW M030 Sport suspension :
Shocks for front and rear, springs, bump stops and bigger stabilizer bars with 2x 2 bushings .

For all P96 C2 or C4, with the standard suspension.
Lowers the US cars with 20mm in the front and 10mm in the rear. RoW cars lower 10mm front and rear.
Sets are available for all 3.4L and 3.6L versions of the P96.
All parts are new, original and come with warranty .
Price: 1350 Euro/set (shipping included).

Convert to US Dollar
Factory parts.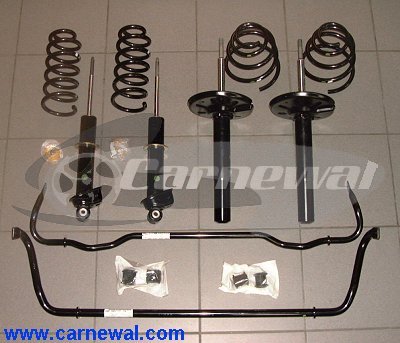 Carnewal Part Number: p96007