Leather Boot with "Horse Shoe".
for P86 & P96 & P96Turbo in Interior
For every P96/P86 with an alu, carbon, wooden or aftermarket shifter.
Can also be installed on the factory one-piece shifter with minor modifications.

Price: 295 Euro.

Convert to US Dollar
Comes with the necessary hardware to replace the original shifter boot.
Factory part.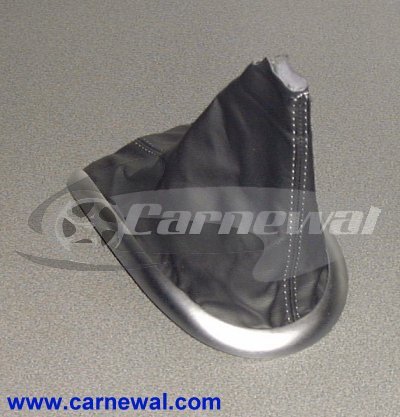 Carnewal Part Number: p96045