Carnewal GT Exhaust for P96 6speed - Made from new and original mufflers
for P96 in Exhaust
Carnewal GT Exhaust for the P96 with manual gearbox
These are new and original mufflers that are modified internally resulting in a louder and deeper sound with no reasonance.
This is an excellent solution for those that need to replace their broken factory exhausts.
Price: 1290 Euro.

Convert to US Dollar
Made from factory parts.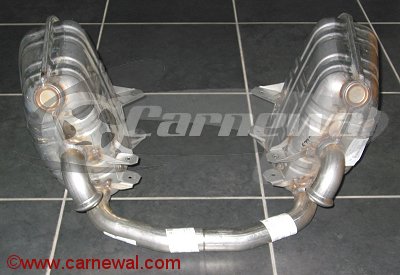 Carnewal Part Number: p96219-6sp