P97 Cup Steering Wheel for P93/P96/P86
for P96 & P96Turbo & P86 & P93 in Interior
This is the Cup steering wheel as found in the P97 Cup race cars.
Has an outer diameter of 320mm.
Only available in black suede.
Price: 325 Euro.

Convert to US Dollar
This P97 Cup steering wheel is supplied with the steering wheel hub from the P93/P96 Cup and is therefore ready to install in any P93/P96/P86. Includes two red buttons that can be used as horn contacts.
All parts to dissable the airbag light and to make the horn work again are included.
Both the steering wheel and the hub are factory parts.
Assembled from factory parts.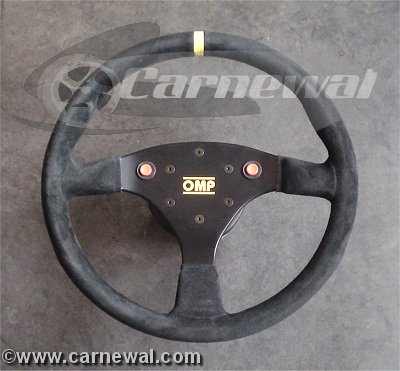 Carnewal Part Number: p93177