Fender Extensions
for P97GT2 & P97GT3 & P97Turbo & P97 in Exterior
Fender extensions as found on the front fenders of the P97GT3RennSport and P97GT2RennSport.
Can be installed on the fenders of any P97 without any modification.
Installed with double sided tape (included).
Comes in primer, ready to paint.
The set comes with the bigger clear side markers.
Price: 1125 Euro/set.

Convert to US Dollar
Factory parts.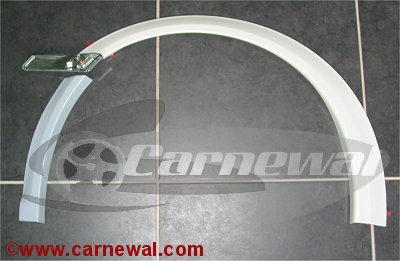 Carnewal Part Number: p97122